The magnetic data collection platform with Maglin acquisition software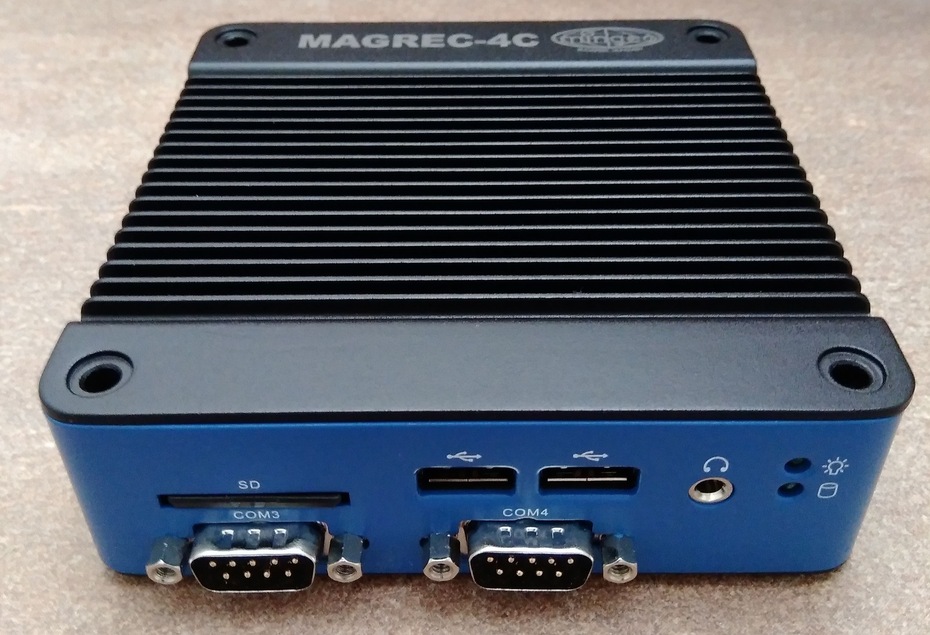 Magrec-4B is a small-size fan-less data acquisition computer equipped with PalmAcq GPS timing module. Magrec-4B runs a middleweight Linux operating system, containing the MAGLIN data acquisition program and several related utilities. Magrec-4B is primarily designed for geomagnetic observatory data acquisition. However, it can be used for many other data acquisition, data monitoring purposes. Magrec-4B supports long-term, unattended data acquisition from one or more instruments. It provides different ways for local and remote system check and data file access. Linux skills are not required to use the main functions of Magrec-4B. Most important networking and data acquisition settings can be edited with easy-to-use graphical configuration programs.
Magrec-4B system:
MAGREC-4B is a data collection platform based on a fanless industrial Intel® Atom™ dual-core computer with low power consumption (typically 6...7 Watts at normal load). MAGREC-4B is specially designed for geomagnetic data recording purposes.
Typical Applications:
Geomagnetic observatory data acquisition from fluxgate and proton magnetometers with GPS time synchronization
Instrument testing, comparison of instruments and A/D converters
Temperature and heat flow monitoring of buildings and heating/cooling systems
Weather stations
Some mobile applications are also possible (collected data can be merged with GPS positional data.)
Supported acquisition units, instruments
ADAM-4000 analog and digital input modules or compatible modules (for example ICP DAS).
More modules can be chained in an RS485 network.
RS485 line can be surge protected. Fiber optic communication is also available.
Typical sampling frequency is 1 Hz, but certain modules support faster rates.
ObsDaq 24-bit A/D converter, up to 200 Hz sampling rate.
Several proton magnetometers with RS232 output (including GEM System's magnetometers, POS-1 type PPM and the DIDD instrument).
LEMI-025 magnetometer.
Many serial text output instruments (requires specific configuration settings).
Magrec-4B Hardware
Dual-Core Intel® Atom™ processor based industrial computer with 1 GB or more RAM and with 4GB or higher capacity industrial grade SLC-type internal SSD drive.
Runs from 12 VDC (+-10%) power voltage, low power consumption: 5-15 Watts (typically 6...7 Watts at normal load).
Fan-less design, solid-state drive, noiseless, no moving parts.
Small size: 133.8 x 43.1 x 94.2 mm (5.27" x 1.70" x 3.71"), weight: 1.2 kg (2.65 lb), case: cast aluminium housing.
Ports/connectors: 4x USB, 1x RS232 (COM1), 2x RS232/RS485/RS422 port (COM3&ampCOM4, port type selected in BIOS setup), 1x RS-485 and 1x RS-232 (RxD, TxD and GND only) through PalmAcq GPS timing unit, VGA, 10/100/1000 Mbps Ethernet, SMA or MCX type GPS antenna connector.
Hardware watchdog, auto start on power.
Built-in PalmAcq module with GPS for GPS time synchronization and for real-time time stamping of data records coming on RS232 and RS485 peripheral ports. GPS antenna is included, default cable length is 5 meter, but shorter or longer cables are also available.
Once GPS time is acquired, the GPS module can keep the clock accurate for several hours after satellite signal reception stops.
GPS-PPS output for triggering ObsDaq A/D converter.
Magrec-4B Software
Middleweight Linux with X-window graphical system
Main settings (IP address, host-name, display resolution, server functions, etc.) are collected into one centralized configuration file that can be edited using a simple graphical setup program. No Linux skills are required to modify the main settings.
Can boot in normal or read-only mode - in read-only mode the file system modifications are written to RAM memory instead of to the disk.
Installed ssh, ftp, sftp and VNC network services, possibility to use network time synchronization (ntp).
Other network services/protocols supported by Linux can be easily added (e-mail, ppp, web server, etc.).
Many other functionality can be added by installing Linux programs (eg. video surveillance with motion detection).
Automatic mounting of plugged USB drives.
Program updates and configuration changes can be done by plugging an USB drive containing the update files and a script.
Automatic data file copy to a prepared USB drive every time it is plugged to the computer.
Two stage, software and hardware watchdog.
Sheme: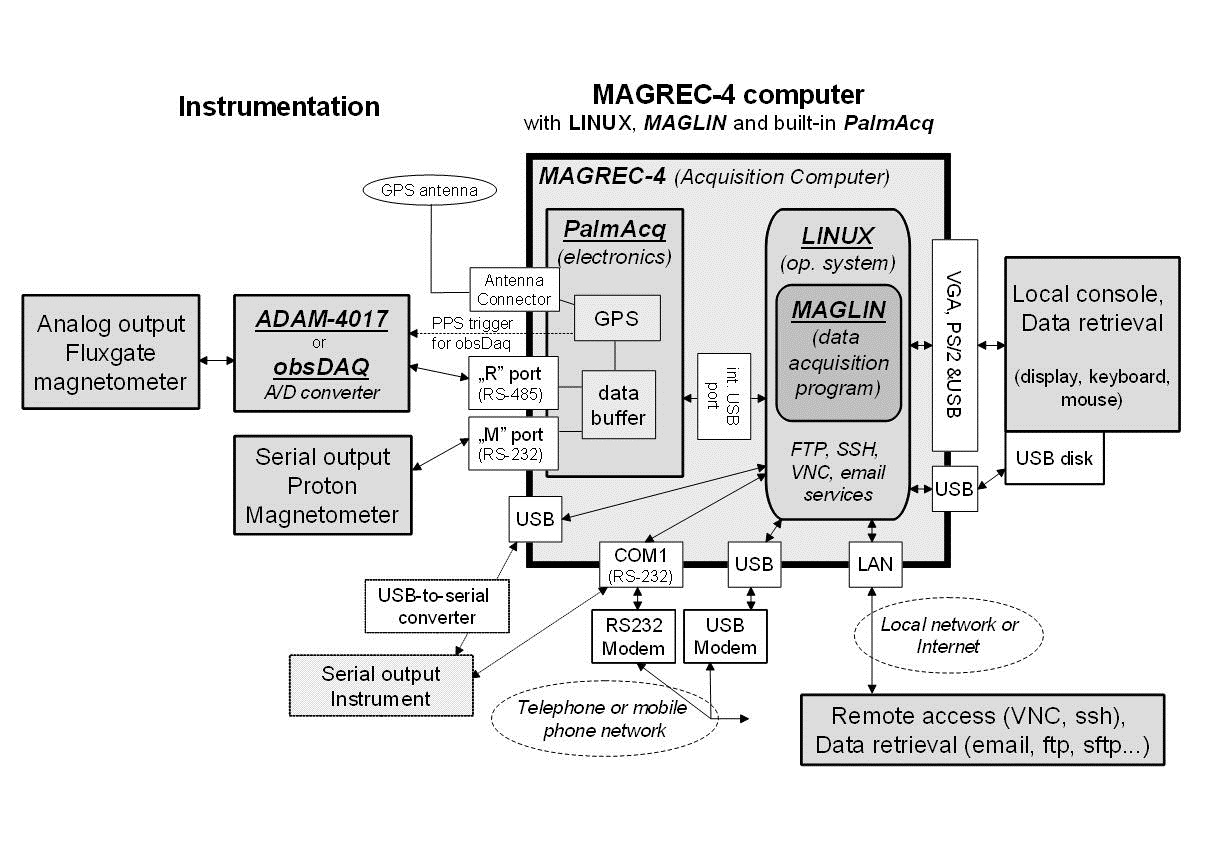 Screenshots: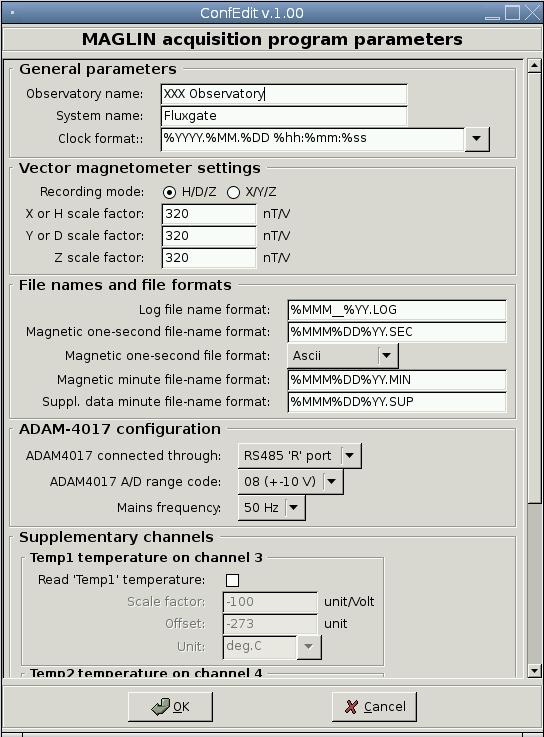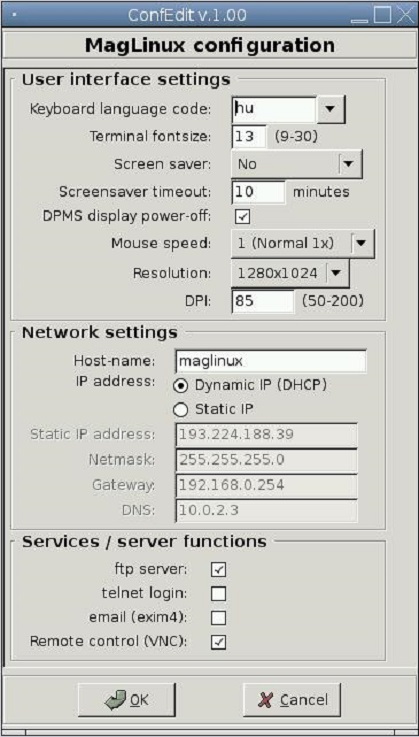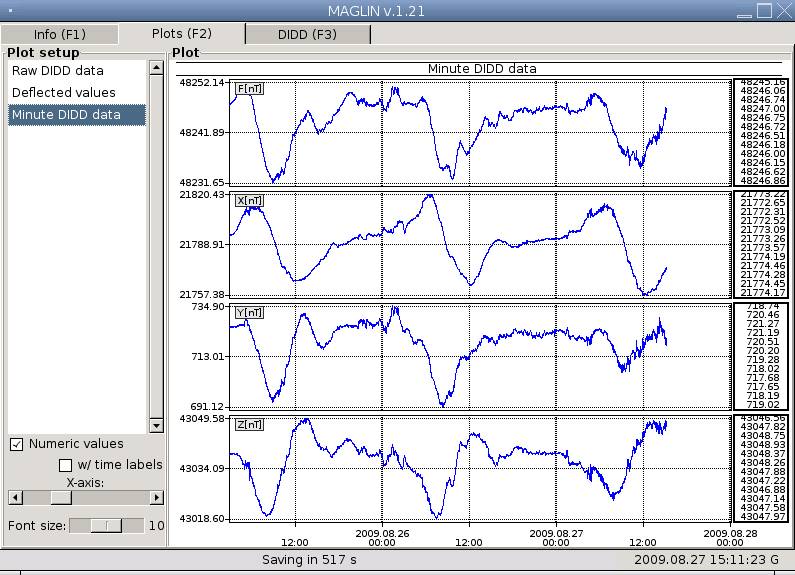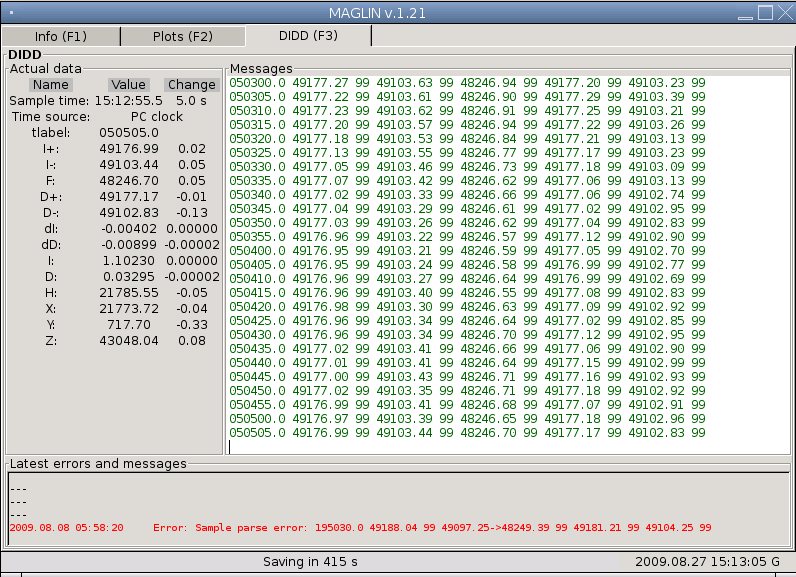 Introductional Manual of Maglin